Announcing the 2022 PeerSpot Awards for Best B2B Enterprise Technology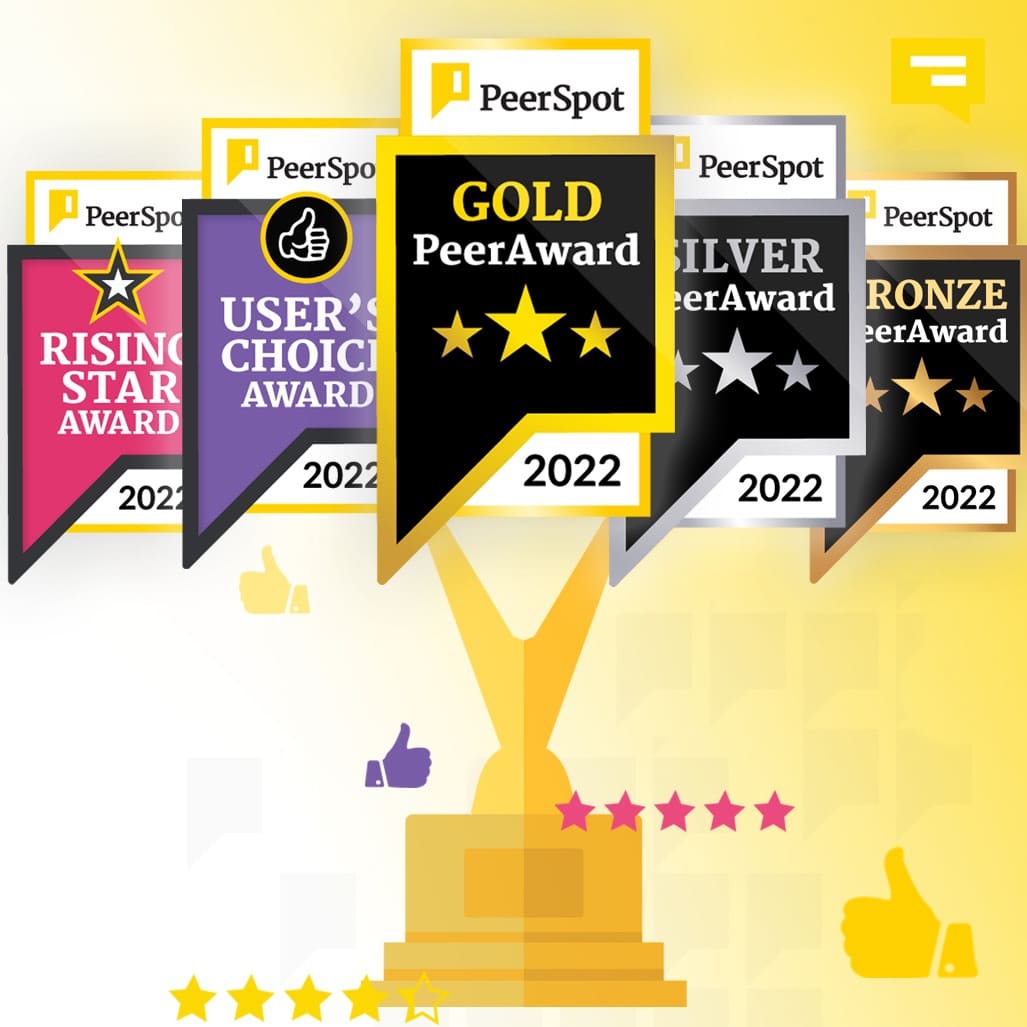 Drum roll, please! Today PeerSpot announces the 2022 winners of our annual Peer Awards. And we're launching two new award categories as well: User's Choice and Rising Star Awards. These recognitions are based on user reviews and engagement on our Buying Intelligence Platform. Read on for the details!
The Peer Awards are earned by the top three products (Gold, Silver, Bronze) in over 100 solution categories based on an average ranking over the past 12 months. In-depth, balanced reviews that have been verified to be from real users are the foundation of the rigorous ranking methodology used to select Peer Award winners. For each product, we take into account the number of reviews, views and comparisons, as well overall rating and words/review. These winning products represent the best in their solution category and the award badge validates their excellence.
The new Rising Star Awards showcase the top 25 products with the fastest growth in user traffic on the PeerSpot platform over the past year. The criteria to be recognized as a Rising Star includes having the product's first review posted to our platform during the past 12 months, as well as having a minimum of 1,000 user views. This award can be viewed as a reflection of growing market interests resulting from shifting business needs, industry trends or competitive challenges.
Also new this year is the User's Choice Award. As the name implies, this award allows users to vote for their favorite products from among the top ranked products in 11 solution categories.
PeerSpot's 2022 Awards shine a light on the best B2B enterprise technology, with more than 350 market-leading products being recognized this year. These awards empower IT professionals planning to make a purchase decision by identifying solutions that are top ranked based on reviews and insights from real users. In the past year, 96% of the Global 2000 used PeerSpot to choose the right software for their business and our reviews and content influenced over $600 billion of enterprise tech spending.
To view the full list of 2022 winners, click here.