Why User Review Content is King for Enterprise Technology Marketing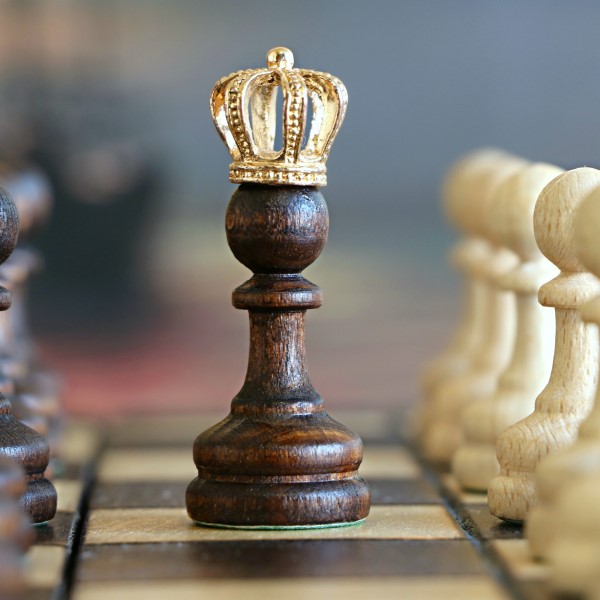 Prior to making a purchase, potential buyers look to sources other than the company website or sales rep to get their product information. This is why user reviews are a major source of information for most software buyers today. User reviews enable buyers to get an objective, firsthand view of how a product works, its level of quality, and the various features or components being offered — before committing to buying the product.
Why B2B User Reviews Resonate with Enterprise Tech Professionals
Buyers are increasingly relying on digital resources and review websites for research about technology, with enterprise buyers now regularly using peer reviews as a major purchasing influencer. According to a recent report, almost 70% of the B2B buyer's journey is done before a prospect ever contacts sales. In another survey, conducted in 2019 by DemandBase, close to two thirds (61%) of B2B buyers said they rely more on peer recommendations and review sites than they did just a year earlier.
When it comes to mission-critical software, enterprise buyers are acutely aware of the huge risks to their company, its customers and even to their own jobs, of choosing a solution that does not live up to the vendor's promises. Since peers have no vested interest, their experiences and opinions are considered more valuable and trustworthy than information from analysts and salespeople.
Consumers see user reviews as their filter between what the companies want you to believe and what's accurate about the products or services being sold. This is particularly true for the technology sector, where services or products can easily be hyped up by a skilled marketer, neglecting the buyer's need for an accountable assessment of features such as speed, integration, and functionality, each of which can only be accurately evaluated through actual experience.
Vendor-generated materials often neglect the buyer's need for an accountable assessment of features such as speed, integration, and functionality, which can only be accurately evaluated through long-term use, and not only based on a trial or POC.
Peer reviews help bridge this gap, providing the detailed information that potential users are looking for in the buying process.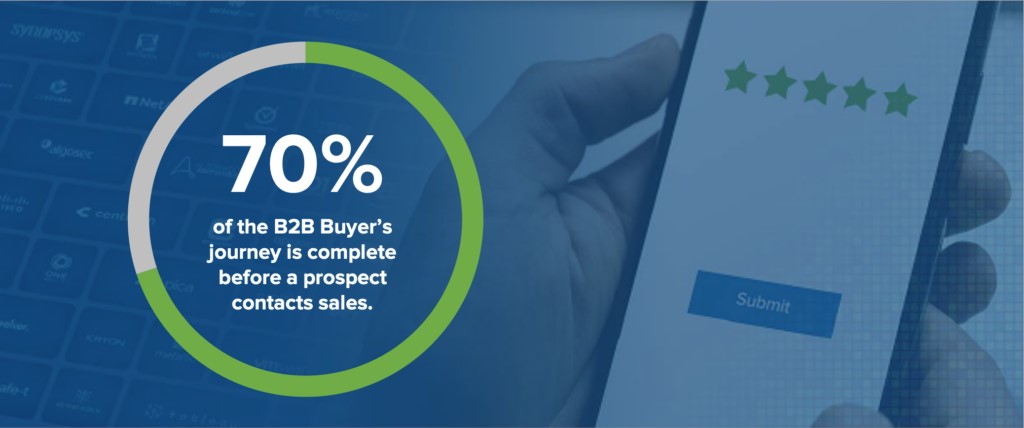 User Reviews Matter Now More Than Ever
As the worldwide upheavals of 2020 stretch into 2021 and likely beyond, there are fewer opportunities than ever for enterprise buyers to talk with their peers about their technology experiences. COVID-19 has significantly impacted tech conferences. Out of 63 tech-related conferences that were scheduled for 2020, 44 either took place online or were postponed. Likewise, many big name events will not take place in 2021. The lack of in-person events and networking opportunities and the increase in remote work means that buyers must go online to find users of solutions that they are researching.
Another factor in the rise of peer reviews is the changing demographics of B2B buyers. By 2025, over 44% of the US workforce will be Millennials. Already, Millennials are making more and more of the tech purchasing decisions. Their proficiency in technology and reliance on social media, together with their increasing position as influencers, underscores the importance of digital channels for research purposes. 85% of millennials use social media to research products and services for their companies, with 17% saying peers or colleagues are the most important source in their research.
Peer reviews are not flawless, though. With the rise of fake reviews, customers scrutinize online reviews before accepting the material provided as fact. For this reason, there is a growing demand for peer reviews that come from trusted sources, and represent factual and helpful input.
What PeerSpot Provides to Software Buyers:
In our current data-driven and content-consuming generation, the tech industry is steadily adapting to expectations for information that's not only available on-demand, but is also filtered and validated before readers start devouring it. Peer reviews written by like-minded, authentic users are well-aligned with the standards of today's software buyers.
PeerSpot is the leading enterprise technology review site, with a community of 500,000+ technology professionals. Our user reviews are collected from enterprise tech events, conferences, and one-on-one interviews with tech professionals. With an average of 600 words per review, all reviews and user-generated content are validated by our triple-authentication process, and manually assessed for relevance and usability to the enterprise tech professional.
Enabling Well-Rounded Decision Making
With relevant information, accurate reviews, and concise reports, buyers are more equipped with the tools they need to make a well-rounded purchasing decision.
Additionally, PeerSpot distributes your content across relevant social media channels, forums, and industry blogs where your potential buyers are actively browsing. This way, your products are seen in several places, expanding your reach, increasing brand awareness, and giving each of your reviews/products more credibility in the enterprise tech industry.