Customer Insight: Using Voice of Customer to Drive More Opportunities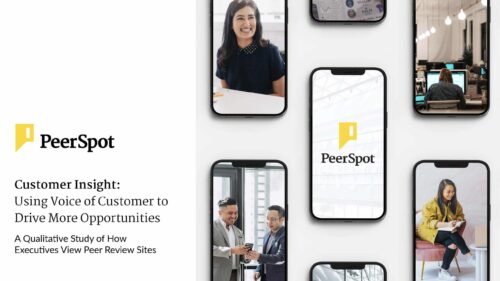 It takes an average of 31 touches to close a deal. Customer journeys where a peer review site is the first touch are 63% shorter than the average.
Software peer review sites offer a level of trust and recognition for your brand and their ratings and reviews significantly influence purchase decisions. But do marketing professionals take advantage of review sites in their marketing strategy? In this study, we interviewed senior marketing executives to find out about their perceptions of review sites.
We're all marketers here, so we know the drill. We submit a form to access gated content, and then we're in someone's database for nurturing and outreach. We've decided to give you the choice. Here's the report – ungated. Or you can leave your details with us over on the right and get the report in your inbox together with a short, 15-minute walk-through of the report findings.