2022 State of ABM: Account-Based Strategies Continue Experiential Evolution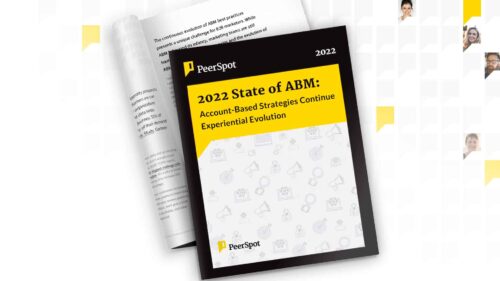 The continuous evolution of ABM best practices presents a unique challenge for B2B marketers. While ABM is beyond its infancy, marketing teams are still learning how to ease growing pains and the evolution of ABM has been a continual process.
Now ABM practitioners are going beyond traditional marketing-centric interactions to include sales, sales development, customer success and other revenue teams. The result is Account Based Experience (ABX), which provides a more tailored approach to campaigns with immersive content to boost engagement by building an emotional connection with buyers.
This report will share tips, best practices and use case examples of how marketers are upping their ABM game. It will highlight how ABM leaders are increasing their personalization efforts for maximum revenue generation and brand building.
Get this Free Report Now!