We're excited to announce that we've passed 500,000 registered users! We're feeling pretty festive, so we're giving out some free intent data for a limited time – grab your intent data here.
From humble beginnings in 2012, IT Central Station has grown to an active community of users who visit our site to read enterprise tech product reviews, and ask and answer questions as part of their buying process.
We have always prided ourselves on the high quality of our reviews – with an average of 600 words per review, and a rigorous QA process, our users enjoy in-depth, authentic reviews from their peers. More and more people in the B2B space rely on reviews rather than speaking directly to sellers, consultants and analysts. We've seen this first-hand: decision makers from 95% of the Fortune 500 visiting IT Central Station to consult reviews during their buying process.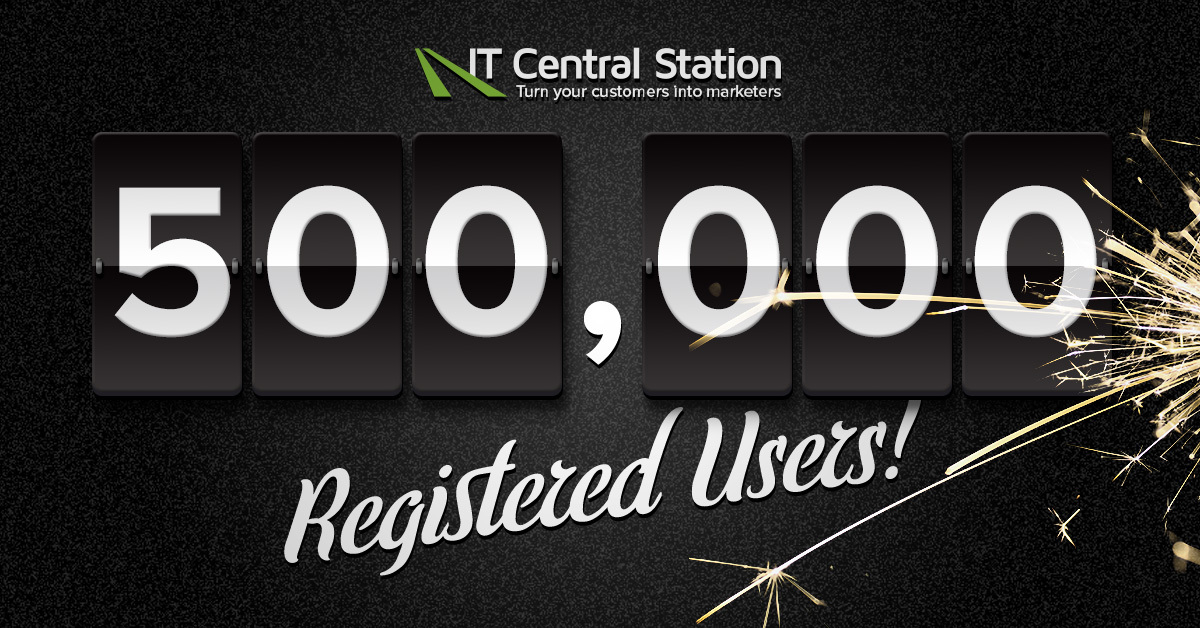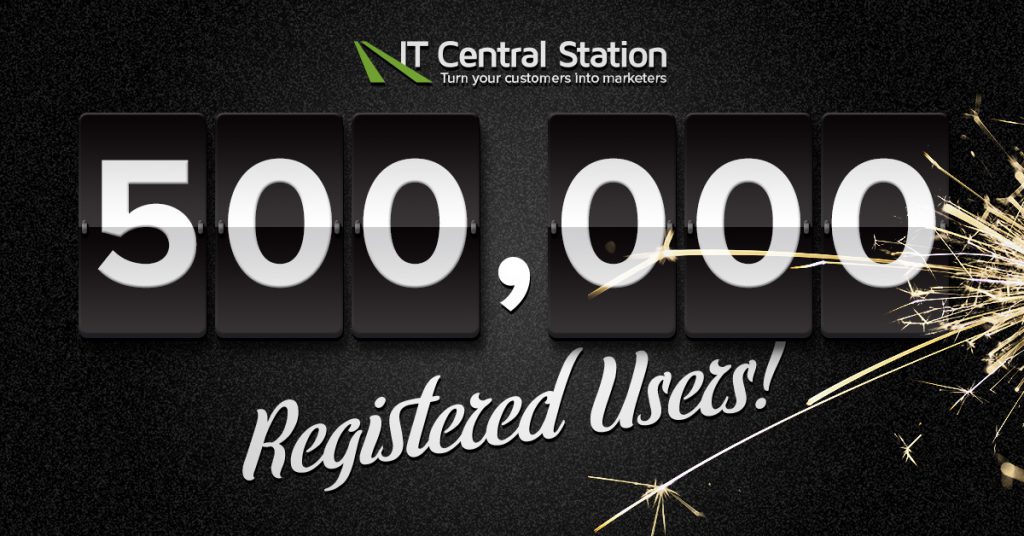 The success of IT Central Station is because of each and every one of our users. The willingness of our users to share their own experiences in their reviews is what brings value to B2B tech buyers.
Here's a message from our CEO and Co-Founder, Russell Rothstein, to our user community:
**Since this blog post was published we have since rebranded to PeerSpot