Your User Reviews Are Your Key to Optimizing Your Google Search Rankings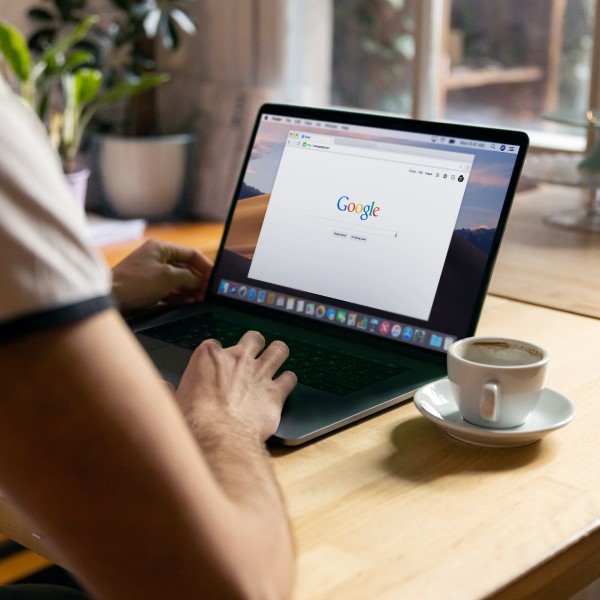 Why are user reviews an asset to enterprise tech marketing strategy? Not only are user reviews a brand awareness tool that allow your users to illustrate how and why your solutions are impacting their workflows, user reviews can maximize your SEO rankings and get more eyes on your product.
The SEO Success Factor: Just ask VMware vSAN
When "hyper-converged infrastructure reviews" is typed into Google, VMware vSAN's blog post, entitled "Advice from Real Users Who Have Transitioned to Hyper-Converged Infrastructure" is the second result out of 698,000.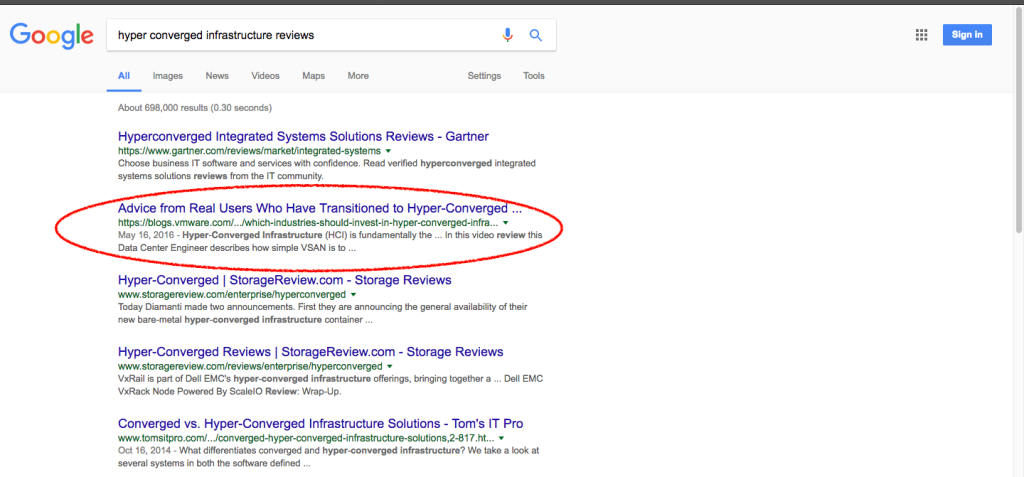 How did VMware vSAN succeed in being Google's #2 search result for those looking for "hyper-converged infrastructure reviews"? On PeerSpot's website alone, the Hyper-Converged Infrastructure category boasts 25 different vendor solutions. In other words, the competition is fierce.
The Real Answer: User Generated Content
Potential buyers of Hyper-Converged Storage solutions turn to peer reviews written by real users, or in search engine terms, they search for "Hyper-Converged Infrastructure Reviews".
These reviews from real users are effectively firsthand accounts and sources of feedback for all the product details that enterprise consumers are looking for — in a non-biased, informative, and helpful manner.
What Current Users Say About You = What Your Potential Users Search For
Because these reviews are written by real users who have tried out the solution and can speak of their experiences with the concrete terminology that consumers are searching for (i.e. "scalability", "improvements to my organization" and "ROI"), review content also includes the exact keyword phrases found in the potential buyers' search queries.
Integrating User Reviews Into Your SEO strategy
Not only does user review content make it easier for potential users to find the information they're looking for about your solution, user reviews give potential users the type of information the seek. Going back to our initial example, when enterprise tech professionals embark on reading Hyper-Converged Infrastructure reviews, VMware vSAN's user-generated review content is a go-to search result for Google to respond with.
When it comes to decision-making, the more pointed, relevant, and useful information your existing users provide, the easier it is for potential users to have their questions answered about which enterprise technology is the best fit for their company needs.