How To Integrate Customer Advocacy Into Your B2B Marketing Strategy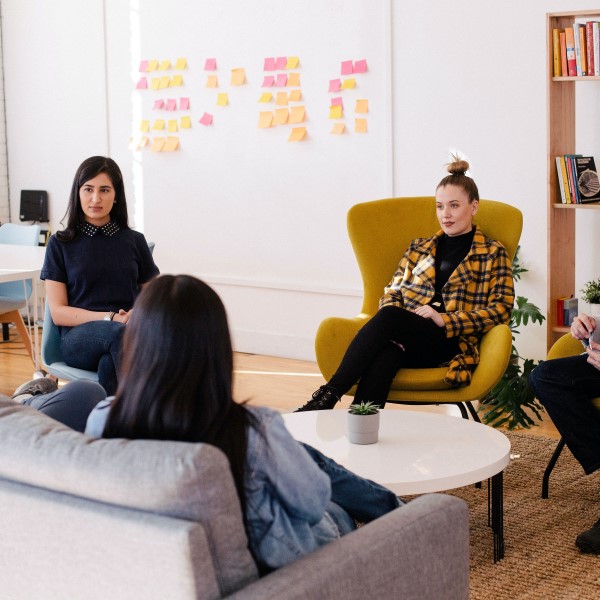 When planning your upcoming year's marketing strategy and budget, you've probably covered activities related to online marketing activities, PR and brand building, along with designated time and budget for social media promotion, but have you included the voice of your user or customer in your marketing activities?
According to Forrester, 74% of B2B buyers are doing more than 50% of their purchasing research online. A study done by Gartner also revealed that 68% of a customer's buying time is spent away from the actual vendor.
What type of content are users consuming online, if they are not doing their research on vendor sites?
As you can see in the infographic below, interested buyers are engaging with peer experiences, and product ratings and reviews. While users are spending less time on vendor sites, they are seeking out the experiences of your current customers to hear what they have to say.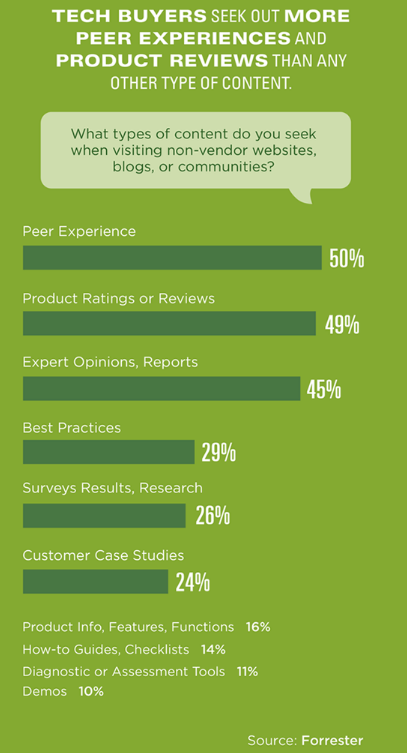 Instead of sitting by passively when your users seek out alternatives, B2B Enterprise marketers have a unique opportunity to harness this content. Marketers can integrate feedback from happy customers to produce detailed user reviews, testimonials and case studies.