Covid-19 in Reviews: How Tech Products Fared Amidst a Pandemic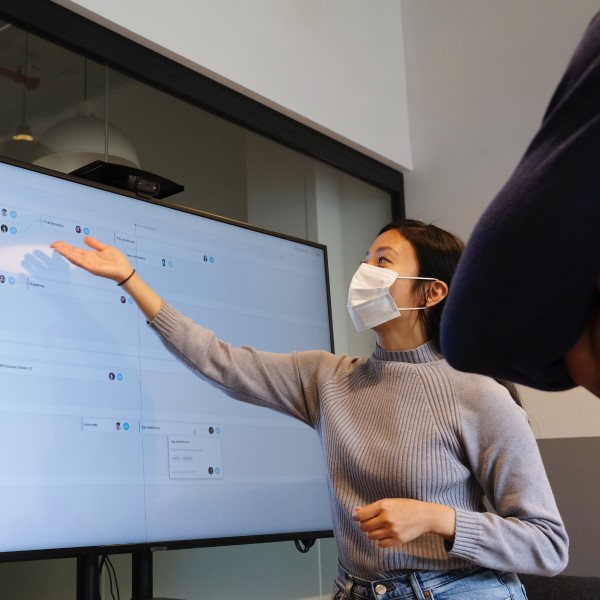 lf there's one thing we can say about 2020, it's that it won't be quickly forgotten. And while experts often debate which events shaped a given year, Covid-19 was, without a doubt, the most dramatic factor of 2020, impacting everything from health to the economy in every country and across nearly every industry.
An analysis of the term Covid-19 in most media and social platforms would likely result in a resoundingly negative perspective, focusing on the untold costs of the pandemic. Interestingly, however, an analysis of the term in the user reviews on PeerSpot reveals a bit of a different take. Of the 200+ reviews that mention the pandemic, the majority cite it in a relatively positive context, highlighting the role technology has played in enabling the new world order brought about by Covid. The reviews focus on products that enable remote meetings, group collaborations, increased broadband, and improved firewalls. For some products, the pandemic was a chance to shine, highlighting a product's scalability or ease of use.
Of course, there were negatives as well. Covid stressors revealed the weak spots of some products, and some users reflected on their own companies' business slowdown due to the pandemic. Customer service, always up for analysis, had an opportunity to shine or bomb during the a-ndemic.
Following are some of the perspectives shared in our user reviews. See if they match your take on 2020…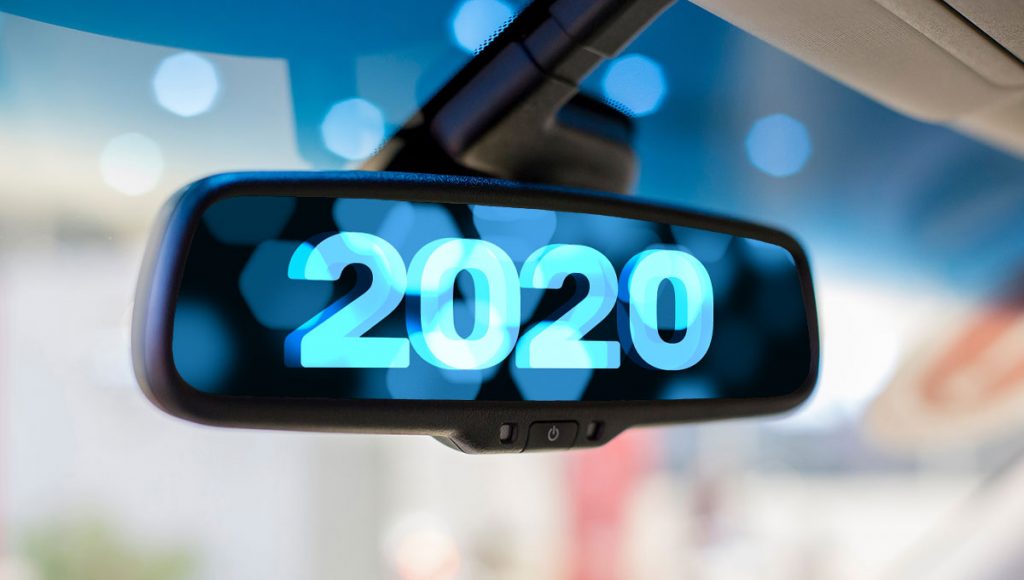 Team Communications
The most obvious "winners" of the pandemic, with remote work at an all-time high and business travel all but cancelled, were products that enable virtual connections, from Zoom and Teams to Slack and GoToMeeting.
The Virtual Meeting category on PeerSpot saw an increase of 72% in 2020 over 2019's traffic, with corresponding increases in time on page, and pages viewed per visit. With new products necessary to cope with COVID's "new normal," traffic to our user reviews suggests people were eager to get not just facts but also color and context for how other companies faired using these products.
In one example, a reviewer of Teams talked about the value to his organization in terms of business continuity:
"In regards to COVID and the Pandemic, we would not be able to do our regular job without this mechanism in place. We do our regular scrum meetings using Microsoft Teams. We have meetings with the entire company every week. There are hundreds of people connected and it works perfectly in terms of linking people together, showing some content, and showing some slides."
One reviewer, in talking about her company's use of Zoom, compared it (positively) to Skype, writing:
"Since we have the COVID-19 situation, we cannot have a meeting or training face to face, so we select this platform [Zoom] instead of Skype for Business which lacks features we expected and has a slow network."
However, this reviewer also highlighted one of Zoom's main weaknesses:
"Showing our faces helps this COVID-19 circumstance to feel that we are not alone and we can easily access and communicate with each other… However, we have a security issue and cannot use some of the features from our company network. One example is that we cannot share the internal use only files because the file sharing feature through our network cannot use it…"
Improved Efficiency
Some products got attention for enabling companies to increase their productivity or do things more efficiently despite Covid challenges:
A review of Microsoft Azure Devops, an agile planning tool, noted the role the product played in allowing for work continuity throughout Covid:
"Frankly, throughout this whole COVID situation, being able to respond the way we have to some of the changes that were going on has been amazing. I don't think that would have happened if we weren't an Agile team."
An Automation Anywhere review:
"We implemented a lot of new environments recently. v10 expiry and COVID situation accelerated the implementations. Compared to older days now all implementation of infra bot happened pretty quickly."
A reviewer of Ruckus Wireless, a Wireless WAN, noted the ease of deployment during Covid:
"The second most important feature is that it is super easy to deploy. As an example, we deployed this without having any of our physical techs on site. We basically used a contractor to put stuff where we asked for it to be put, but there were no real technical people on site, due to COVID."
System Protection
With increased online demand – and pressure – firewalls and other solutions were understandably in the spotlight.
A reviewer for Fortinet FortiGate wrote:
"We utilize services to ensure the stability of our network and clients' protection from external threats. With the recent pandemic, mobile working has increased in demand and Fortinet has easily bridged that gap to continue to support employee needs."
A reviewer for Check Point SandBlast, an EPP solution, wrote:
"Given that there was COVID-19 and a lockdown, there was an increase in the digital demand for learning courses. So, we wanted to secure our courses from cyber attacks. Thus, we wanted an end-to-end security system in place that would prevent/save us from cyber attacks and protect our sensitive data."
A reviewer for Kerio Control commented:
"Kerio has enabled us to double the number of VPN clients extended to those outside of our environment. It started a little bit before the pandemic but just because some of the companies started to work more from home to cut down on costs. But since COVID that's where it shows it's doubled."
A SentinelOne review said:
"Due to COVID-19, we have had to take most of our workforce, and that's over 40,000 people around the world, and give them access to work remotely through a series of different mechanisms. In doing so, we felt much more comfortable because we have SentinelOne deployed. It provides us not only the visibility into what the tool is doing and how it's protecting us, but it allows us to look at what applications are installed, what IP range is coming on, and what network it's sourced from."
Covid-19 Related Work
Some reviewers talked about the use of a product in the context of the pandemic. For example, a reviewer of Tableau, a data visualization tool, talked about his analysis of Covid 19 numbers:
"..I was studying the numbers surrounding COVID-19. We were cross-referencing zip codes and data of infection in Brazil, and we are creating an assessment of regions in Sao Paulo state as COVID-19 was growing, so that we could suggest political actions to mitigate the risk of contamination."
Highlighting Scalability
The Covid reality brought to the fore the level of scalability of certain products.
A reviewer of ZSCALER SASE wrote:
"The scalability of the solution is top of the line. It's one of its great selling features. Users can scale easily if and when they need to. In terms of how many people use it typically, it depends on the company size. If you're like the last one I worked with, which was an enterprise customer, you can have five, 10, even all 5,000 users that, especially here in COVID times, are working remotely."
A review of Kerio Control noted the product's scalability:
"The main example of how Kerio has improved my organization would be through the COVID shutdown in terms of just being able to scale. It scales very easily to users that weren't normally remote workers. The fact that it scales well at very little trouble to scale with the amount of users on there, and then to have no issues over that period with increased usage, it did the job. The less I know about it, the better it's doing."
Increased Bandwidth
Not surprisingly, many organizations felt the need for additional bandwidth during the pandemic. In a review of Extinda, a WAN optimization product, the reviewer wrote:
"Particularly with COVID, we were concerned about what the bandwidth use was going to be like and whether we were going to be able to handle the change and what it would mean to have people working remotely… We used the Exinda to watch that and monitor it, and ultimately show that we were fine. We changed some of the priorities in the Exinda on traffic for certain things, like Zoom, and it made the difference for us."
Industry Slowdown
While many of the reviews suggest increased demand, some reflected the difficulties and slowdown some companies are facing. A reviewer of Fortinet FortiOS said that scalability wasn't a consideration since "We're not looking to increase our usage right now. COVID-19 really slowed us down in a lot of ways."
A reviewer of Microsoft PowerApps similarly noted the lack of need for scalability at this point: "With everything going on, we don't really have the right scenario to really test for scalability. That may happen in the future. COVID-19 has put a lot of plans on hold."
Customer Service
Customer service is an evergreen topic of discussion, and source for complaints, across industries. And this was no different in user reviews during Covid. Customer support at Microsoft OneDrive got low marks in a review: "They were terrible for support after COVID hit. I want to write an article on the companies that achieved during COVID and then the companies that used it as an excuse to provide poor customer service. Microsoft would be under that jurisdiction." A reviewer for kCura Relativity complained that "Technical support is very helpful when they engage. A lot has changed with Covid, so staff are working from home. I'd be happier if they were responding more quickly, particularly on major issues."
APM Apica Synthetic, on the other hand, got high marks for customer support during the pandemic: "Especially during this COVID-19 time, they have been extra supportive and have really looked after us as a company. Many providers aren't doing that and just want your money every month."
2020 in the Rearview Mirror
While 2020 treated tech better than many other industries, it's still a relief to see it recede into the background as we drive into the new year. We look forward to seeing how 2021 shapes up and are curious to see how it will be reflected in our users' reviews. Here's to a good year, in reviews and everywhere else.
Next week we will be highlighting the companies that have stood out in the reviews for their great products and service throughout the pandemic. Keep an eye on our LinkedIn, Facebook and Twitter pages to see who got the thumbs up from their customers!