Choose your own Adventure(s): Executing a Customer-led Marketing Strategy – THE BEGINNING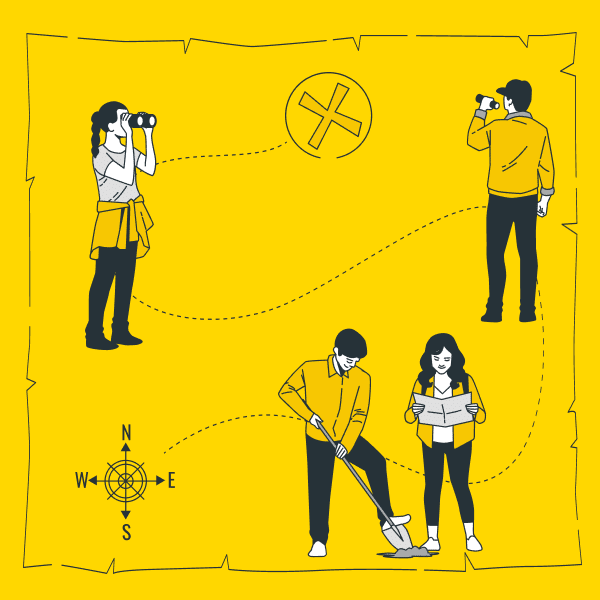 February 12, 2023
THE BEGINNING
I first used this phrase to describe building a customer advocacy program about three years ago. And it resonated, even though it's a simple premise:
Listen and learn from your customers.
Create activities based on customer feedback/preferences.
Allow customers to decide how (and when) they want to engage.
It's why I cling to #peoplebeforeprofessionals – not because I want a catchy hashtag, but because it's people who drive business decisions and outcomes.
It's why we saw an explosion of customer marketing and advocacy positions in the past decade. It's why customer-centric was the catchphrase of the past five years. And it's why customer-led growth is not just a buzz term, but the North Star if companies want to succeed.
And so, I chose my next adventure: accepting the role as Head of Marketing at PeerSpot, driving a completely customer-led marketing strategy. Yes, you read that right.
It isn't a decision I took lightly. Because it's scary. Stepping up doesn't always mean glory and reward; often stepping up comes with scrutiny, failure, and frustration.
But it's about damn time that customer marketing found its rightful position driving strategy, not just supporting it – and if that means I choose an adventure that will be exhilarating, exhausting, and terrifying, let's do it.
Want to keep following the journey? Follow me on LinkedIn for all kinds of information, resources, and observations around customer-led marketing (and the occasional pet, kid, or vacation photo): https://www.linkedin.com/in/alison-a-bukowski
Note: Today's adventure photo is a view of the Mediterranean Sea from the boardwalk in Tel Aviv, Israel.