Choose your own Adventure(s): Executing a Customer-led Marketing Strategy – TRUST YOUR GUT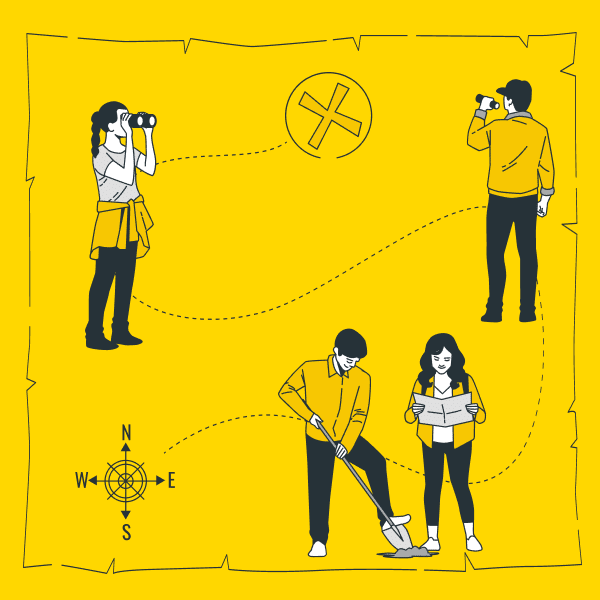 February 27, 2023
TRUST YOUR GUT
👄 Confession: Six months into my first customer advocacy role, I wanted to quit. I started searching for and interviewing for new jobs.
I was exhausted, frustrated, and demoralized. Advocacy was new to my business unit and my internal stakeholders just weren't getting it. I wasn't making progress, they weren't following my processes, and in general I just didn't think I could hack it in this new area of marketing.
I didn't really want another position – I just wanted to be successful in the one I had…and my mentor, Melissa Brown stepped in (an amazing marketer and mentor) and she called me out – she pushed me and reminded me why I took this job in the first place and why I was hired.
And it's been kind of like that ever since – roles have come to me – roles I could have been really good at – but I turn them down. I can't tell you why other than I just had a gut feeling that I needed to stay in this world. And now I have an opportunity to showcase the value of truly customer-led marketing. My work in this world is not even close to done – it finally feels like it's getting started.
But I couldn't get anywhere without the strength of this community and the amazing professionals that keep me honest, push me to be better, and create right alongside me. So, to you, congratulations on all of your achievements, whether or not you are on this list.
And a whole host of other people that were recognized on this list for being amazing, sharing with me, commenting on posts, chatting on podcasts, and giving me feedback.
And thank you to everyone at Base – Customer Led Growth, for driving this initiative, especially right now when marketers definitely need to be celebrated.
Want to keep following the journey? Follow me on LinkedIn for all kinds of information, resources, and observations around customer-led marketing (and the occasional pet, kid, or vacation photo): https://www.linkedin.com/in/alison-a-bukowski
Note: Today's adventure photo is that of my award win – a bit selfish to plug your own win, but honestly, we must celebrate our wins as much as others. So go ahead, celebrate yourself!