2021 Wrap Up: A Word From The CEO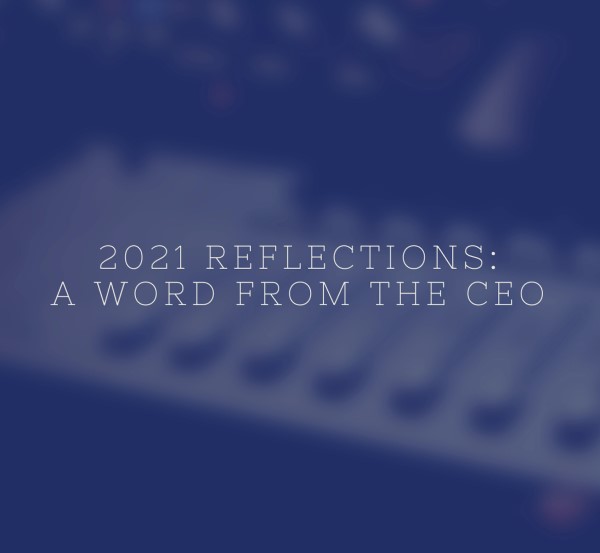 As we are nearing the end of 2021, I'd like to reflect on the past year and anticipate what is to come in the next year. 2022 will also be IT Central Station's 10 year anniversary, and I'm proud of how far we've come.
Since IT Central Station's launch in 2012, our mission has been to revolutionize enterprise tech buying through the power of peer reviews and opinions.
Here are some of the achievements we have under our belt:
We offer the most in-depth reviews in the industry with an average length of 620 words. All of these reviews are vetted through a three step authentication process to guarantee a site with Zero Fake Reviews™
We provide our customers with the best leads, intent data and assets. Our impressive list of customers have generated significant ROI, many reaching millions of dollars in pipeline and closed won.
Our Net Promoter Score (NPS) of 70 puts us at the same level as Apple and Starbucks
Our annual revenue growth is now at 124%, and net revenue retention at 142%. That makes IT Central Station the fastest growing review site in the market.
We have been working for the past 9 years to reach these achievements, but this year we hit a few significant milestones. A few months ago, we celebrated passing 500,000 registered users. There are millions of visitors each year who read and learn from IT Central Station reviews, but passing 500,000 registered members is an achievement we are extremely proud to enter 2022 with.
In October, we announced our $30M Series A funding with Invictus Growth Partners. We have spent the past 9 years bootstrapping our company to the top without reliance on venture capital, by focusing on making sure our reviews were the most in-depth and valuable reviews out there, by providing the highest quality intent data and leads, and by serving our customers with world-class customer success. This investment presents an amazing opportunity for growth, which means that 2022 will be a huge year for us.
So what can you expect from us for 2022?
With this investment, we have the opportunity to push IT Central Station to the next level, starting with a new name, PeerSpot.
With our new name and brand, we plan to roll out new features to support enterprise tech buyers, more tools and integrations for marketers to use our reviews, leads, and intent data.
Our team is ready and excited for this upcoming year and we look forward to working with you to achieve your marketing goals. I'm grateful to everyone who has joined us along the way – thank you to our incredible team, and our growing community of enterprise tech buyers, reviewers, and partners for believing in our vision and making IT Central Station what it is today. And thank you to our customers for putting your trust in us to deliver a world class product.
Check out out FAQ page to learn more about PeerSpot