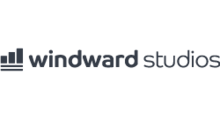 Annual Revenue
$5,200,000
Role
Reporting Software, Document Generation
Challenge
Windward wanted to increase awareness in the market as an alternative to the bigger players in reporting software.
"When we first sought out to run a program with IT Central Station [now PeerSpot], we weren't quite sure how successful we'd be. The reporting industry is a huge market, but it was unfortunately largely dominated by larger players."
Solution
Create a new category for its software on IT Central Station [now PeerSpot], a crowdsourced social platform where like-minded professionals can exchange information and advice regarding technology purchases.
Windward started working with IT Central Station in order to generate more exposure to customers interested in reporting software. The IT Central Station community was a great match for Windward since it included serious buyers of reporting software and other business intelligence tools.
"IT Central Station matched us with their audience specifically interested in reporting software, and the community on the site matched ours extremely well as many of the users included serious buyers of reporting software. Within only a month of the program's start, we already were able to see a 24% increase in organic traffic to our site. There was no other explanation for what happened other than our program with IT Central Station. It wasn't just about the number of direct conversions from IT Central Station's site to ours, but rather that we were now able to generate organic and direct traffic all around the internet from places that we didn't even realize existed. We can now see an expanded branding opportunity, one of which we would've never been able to target before."
By The Numbers
320,500
Impressions to IT Buyers
"Within only a month of the program's start, we already were able to see a 24% increase in organic traffic to our site. There was no other explanation for what happened other than our program with PeerSpot."