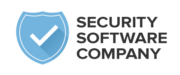 Annual Revenue
$460 million +
Role
Cybersecurity Software
Challenge
This cybersecurity software company is a leader in Privileged Access Management (PAM) and is listed on Nasdaq. Its customers include many Fortune 1000 and Global 2000 companies.
Their main goal was to create compelling messaging and content that anchors their integrated marketing campaigns. It was important to them to educate prospective customers on their privileged access management through the customer point of view. It's difficult to collect reviews in the cybersecurity space.
Solution
Watch the video to hear how this leading cybersecurity software company uses PeerSpot content and retargeting to achieve its marketing goals.
"I highly recommend PeerSpot to other enterprise software marketers, but I hope our competitors don't use PeerSpot so we can have that as a competitive edge."